Ron Pyle, Department Head
Bob Jones University
Rodheaver Auditorium
1700 Wade Hampton Blvd.
Greenville, SC 29614
Bob Jones University 2016-17 Season 
2016-17 Season
Sept. 27
Nov. 17–19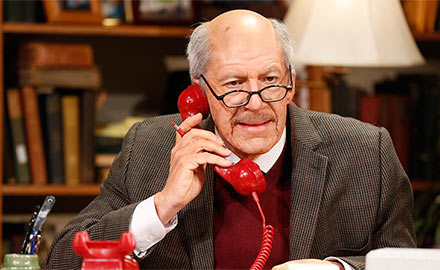 Wiesenthal: An Ordinary Man Who Did Extraordinary Things.
Jan. 26–27 — 8 p.m.
Rodeheaver Auditorium
Daryl Roth and Karyl Lynn Burns present Wiesenthal: An Ordinary Man Who Did Extraordinary Things. Written by and starring Tom Dugan, and directed by Jenny Sullivan. Filled with hope, humanity and humor, Wiesenthal is the riveting true story of Simon Wiesenthal, an ordinary man who did extraordinary things. Nicknamed the "Jewish James Bond," he devoted his life to bringing more than 1,100 Nazi war criminals to justice. Intelligent, funny, flawed and noble, Wiesenthal was a universal hero. His unbelievable dedication and tenacity over decades is honored in this play, which gives equal weight to his wisdom and wit during his long, purposeful life.
---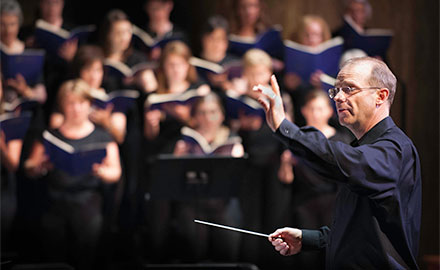 Mar. 2 — 8 p.m.
Founder's Memorial Amphitorium
The choirs of Bob Jones University present an outstanding evening of music with acclaimed guest choir, Rivertree Singers, and renowned guest composer, Dan Forrest. This concert, under the direction of Warren Cook, features performances by individual choirs and culminates with comments by Dan Forrest and a combined choral/orchestral performance of his new major choral work, Jubilate Deo. This seven-movement setting of Psalm 100, "Make a joyful noise unto the Lord," sets portions of the Psalm in eight different languages, representing all the earth resounding with joy.
---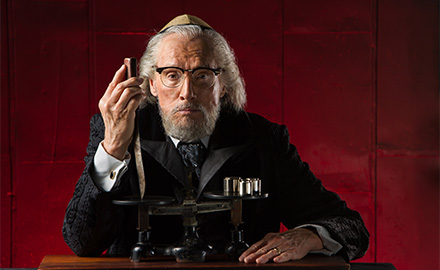 Merchant of Venice
Mar. 16–18 — 8 p.m.
Rodeheaver Auditorium
Take in the fascinating tale of the Merchant of Venice, the story of a rich Venetian merchant forced to default on a loan from a vengeful moneylender. Bob Jones III will play Shylock— the central figure considered one of the most intriguing of Shakespeare's villains—and will explore the play's themes of money, religion, justice and mercy.
---
Apr. 13–15
Have you ever seen a work of art that looked so real that the characters almost seem to breathe? In Living Gallery this is no longer just your imagination—the people in the larger-than-life paintings, sculptures and stained glass are real.
The unique Living Gallery program combines original drama, special choral and orchestral arrangements, and breathtaking live portrayals of classic works of art to celebrate the story of Christ's birth or resurrection.
A team of talented artists and technicians spend hundreds of hours putting together the sets, costumes, makeup and lighting needed to create larger-than-life artwork depicting the life of Christ. When it all comes together with live models, the effect is breathtaking.
Be challenged and inspired by the drama, uplifting music and living masterpieces that make up Living Gallery.
Performances
| | |
| --- | --- |
| April 13 | 4:30 & 8 p.m. |
| April 14 | 4:30 & 8 p.m. |
| April 15 | 2, 4:30 & 8 p.m. |
Rodeheaver Auditorium
Bob Jones University