---
The Legend of Sleepy Hollow
PERFORMANCES: Oct. 29,2016 at 7 p.m. & Oct. 30 at  3 p.m.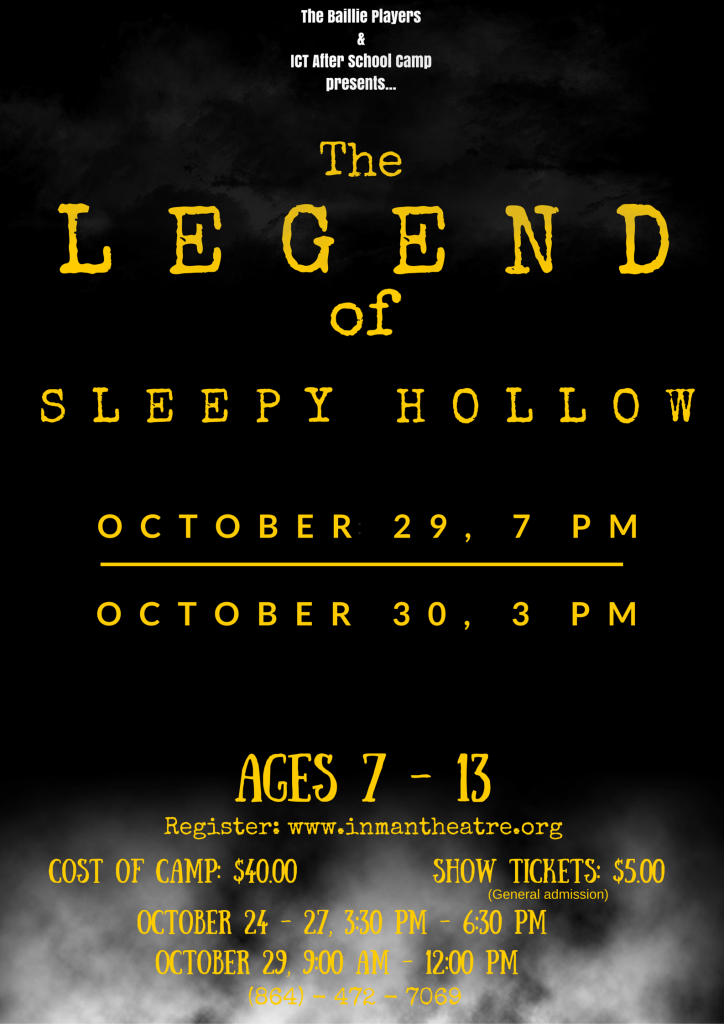 Inman Children's Theatre After-School Camp presents a brand new musical! Based on the short story written by Washington Irving in 1820, this Halloween musical comedy is filled with many interesting stories and legends!
Join us at a small tavern while the local townspeople tell you the many different legends surrounding Sleepy Hollow… Among these legends are – The Ghost of the Haberdasher, The Lady in White, and the most famous Headless Horseman. This musical is perfect for families and children of all ages!
For information on how to sign your child up for ICT's Camp Series, click the link below.